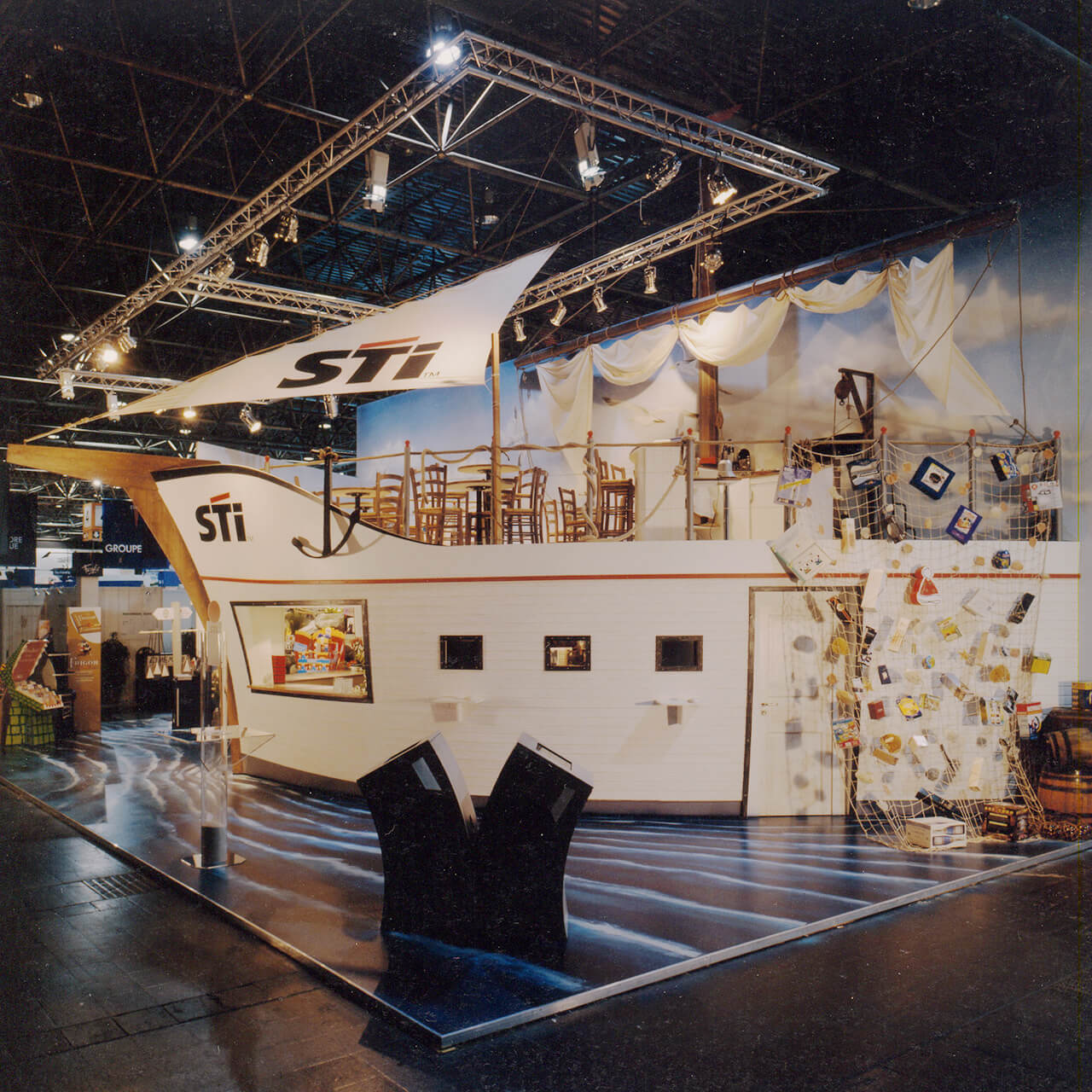 Our Exhibition stand construction customer
STI Gustav Stabernack
STI is now a global packaging company. Whether sales packaging, folding boxes, shelf packaging, labels, displays or sales promotion campaigns. STI offers versatility around this topic. Designers can also develop marketing concepts.
More information about our customer STI Gustav Stabernack can be found on his official website: https://www.sti-group.com/
The Customer request
Requirements for the exhibition stand
The customer had actually chartered a hotel ship with VIP lungs on the Rhine for customers from the USA. This was to be indicated by an exhibition stand representing a ship.
The Form Art solution
The finished exhibition stand
On a big banner with blue sky, clouds and seagulls in the background the vastness of the sea is shown. In order to be able to show the variety of the product range, the packaging possibilities were fixed in a fishing net hanging down from the ship or draped around the waterfall. The ship was a real eye-catcher.
Our Exhibition stand construction services
That's what we did
Further Exhibition stand construction references
Why Form Art Exhibition stand construction?
Because you should not leave your trade fair appearance to chance!
You want more attention, more visitors, more turnover? Then we are the right booth builder for you! With us you get:
Highest quality
Absolute reliability
Most modern manufacturing
Everything from one source
Request stand now
Fairs & exhibitions
We are your partner for many trade fairs
Exhibition grounds
We are on site for you